Holly Robinson Peete
Actress, Philanthropist, Singer, and Writer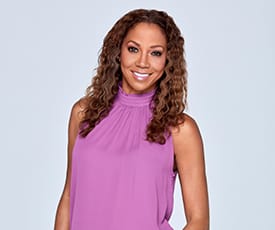 Philadelphia born actress, author TV host, wife, mother and philanthropist Holly Robinson Peete has a professional entertainment career that spans over 5 decades. At the age of five, Holly made her debut alongside her father, Matthew Robinson, who portrayed the original Gordon on the iconic children's program Sesame Street.
In 1986, Holly landed a starring role opposite Johnny Depp on the wildly popular FOX police drama 21 Jump Street. She went on to star in the hit ABC sitcom Hangin' With Mr. Cooper and For Your Love. She has had major recurring roles and appearance on a string of hit TV shows like One on One, Mike & Molly and Chicago Fire, Law & Order SVU and currently has joined the hit ABC comedy American Housewife. Holly is also a beloved Hallmark Channel leading lady- starring in over 13 movies for the popular network.
In 1997, inspired by Holly's father (diagnosed with Parkinson's) and the Peetes' son RJ (diagnosed with autism), Holly and her husband former NFL quarterback, Rodney launched the HollyRod Foundation to provide compassionate care and advocacy for both Parkinson's and autism.
The Peete family have openly shared their personal experiences of caring for a loved one with autism on their their acclaimed docuseries' For Peete's Sake and Meet The Peetes.
Holly has published several books which include My Brother Charlie, Scholastic's bestselling children's book co-written with her daughter Ryan Elizabeth Peete, followed by Same but Different: Teen Life on the Autism Express, co-authored by her twins Ryan Elizabeth and RJ. She is currently working on her next children's book- a sequel to My Brother Charlie due to be published in April 2022.
Holly resides in Los Angeles with Rodney Peete her husband of 25 years. They are the proud parents of four children.
Holly Robinson Peete for Delivering Jobs + SHRM:
Delivering Jobs + SHRM
PSA:
Delivering Jobs + SHRM
Behind-the-Scenes:
Holly Robinson Peete in the Delivering Jobs + SHRM Radio PSA:
Holly Robinson Peete in Delivering Jobs + SHRM Print Ads: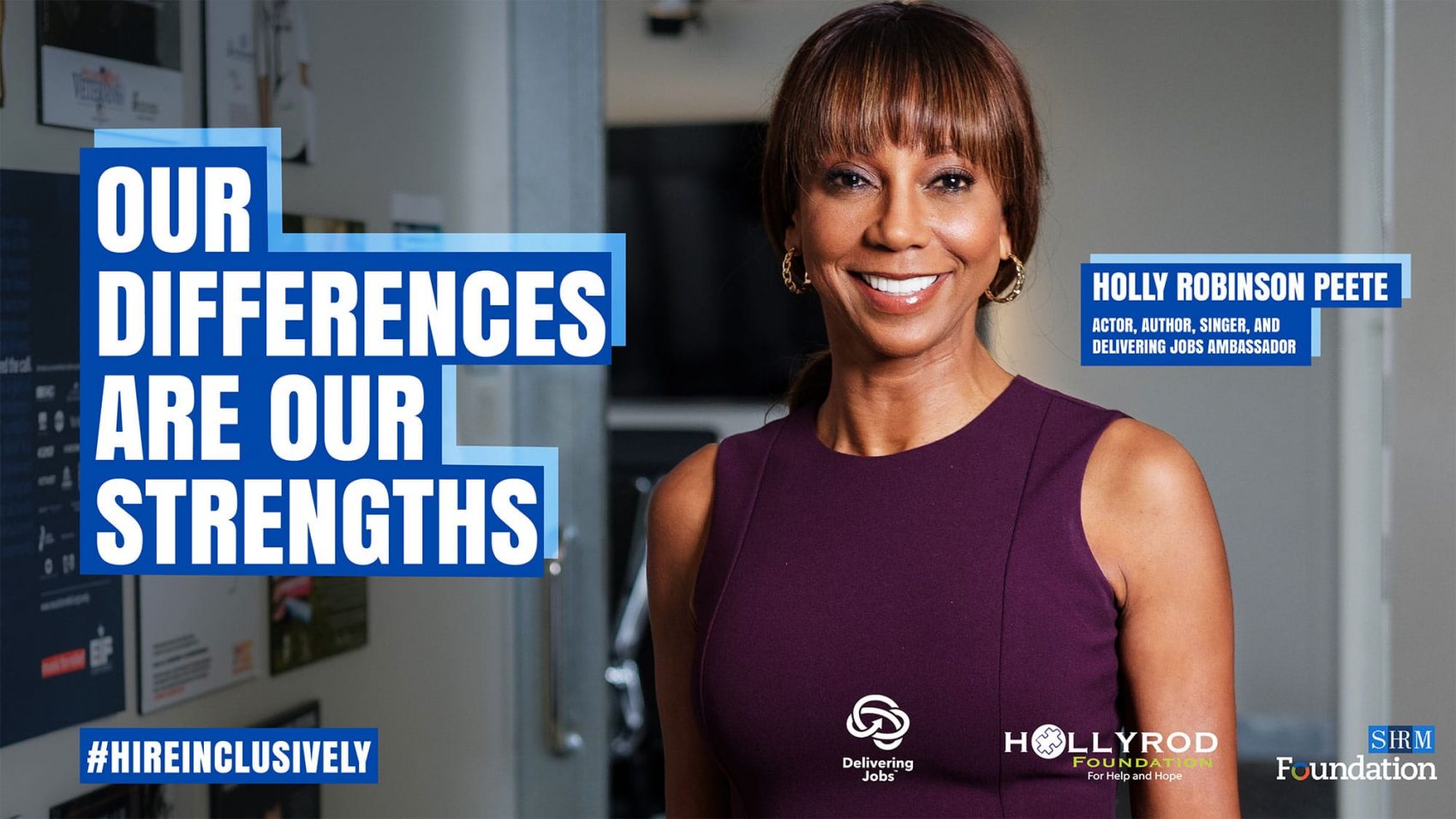 Holly Robinson Peete Radio Appearances
for Delivering Jobs + SHRM: